Kitchen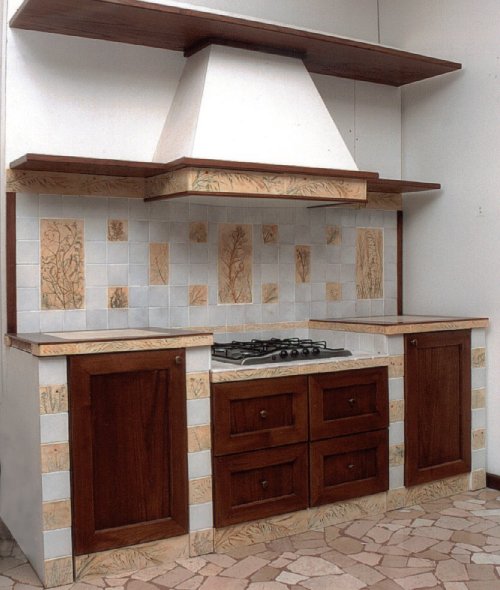 This solid wood and masonry kitchen has been enriched with several floral tiles which decorate both the kitchen and the extractor hood above the worktop.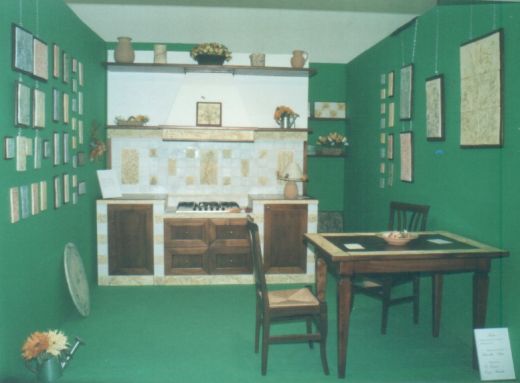 The same floral tiles can be used to tile the wall too, so as to decorate with the same style both the furniture and the walls.
It is very interesting to notice that the tiles have been used also for the worktop: the finishing of the tiles makes them easily washable hence suitable for everyday's use.